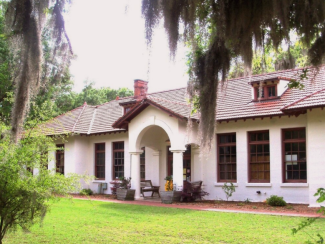 ENGL4960R: Land as Liberation in the African American Freedom Struggle
IAAS Affiliate Faculty and Professor of English, Dr. Barbara McCaskill, is launching a brand-new course this Summer 2022 during the Maymester term, which includes background taught in Athens, GA, and a week in residency at the Penn Center National Historic Landmark. Ten (10) spaces available, and this R-suffix course meets experiential learning requirement for some programs of study. Students should consult with their academic advisor regarding whether it meets the requirement for their program. Please see below for course details from Dr. McCaskill, and interested students should apply by March 31, 2022. 
We will spend the first week of Maymester discussing specific ways in which Black southern farmers and farmlands have informed and been inosculated with grassroots organizing and social justice movements, from William and Ellen Craft's Reconstruction-era Woodville Farm School outside of Savannah to the Freedom Farm Cooperative established in 1969 in Sunflower, Mississippi by Fannie Lou Hamer; Shirley and Charles Sherrod's New Communities, Inc. collective farm created in Albany, Georgia in 1969; and the interracial Koinoinia Farm founded by Rev. Clarence Jordan in 1942 outside of Americus, Georgia.  During the second week we will examine literature and film that links land to African American's political struggle and cultural survival.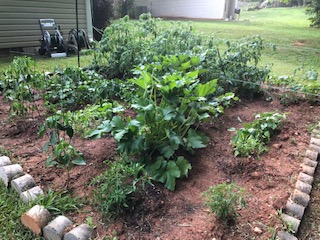 The last portion of class (June 2-7, 2022) is a residency at the Penn Center National Historic Landmark. Founded in 1862 by Black farmer and future legislator Hastings Gantt as a school for formerly enslaved people like himself, as the first school in the South for formerly enslaved people, Penn Center is nationally and internationally recognized for its continuous and unbroken history of civic activism and social justice, and for its role in sustaining the vibrant Gullah-Geechee communities of the South Carolina, Georgia, and Florida coasts and low countries. We will study Penn Center's role as a retreat and planning site for Dr. King, John Lewis, Andrew Young, and other members of the Southern Christian Leadership Conference and Student Nonviolence Coordinating Committee. We will study its function as a Freedom School, led by civil rights activist Septima Clark, to educate Black community members about the vote, civics, American history, and meanings of citizenship. We will join students this week in residence at Penn from the College of Charleston (environmental photography) led by Dr. Valerie Frazier, a graduate of UGA's English doctoral program and currently Associate Professor of English and Director of the 1967 Legacy Program; and from Spelman College (Black food studies), led by Dr. Nik Heynen, Distinguished Research Professor of Geography at UGA. Among the activities planned for this week, are workshops on the history of the 15th Amendment (led by Mr. Charles Johnson, former Vice President for External Affairs and General Counsel, Tuskegee University); on the history and revival of indigo production (led by Dr. Heynen and Mr. Maurice Bailey, a resident of Sapelo Island's Gullah-Geechee community); on the establishment of the all-Black town of Mitchellville; and on Gullah-Geechee history and culture (led by Dr. Emory Campbell, former Director of Penn Center). We will also assist with Penn Center's community garden or a similar project.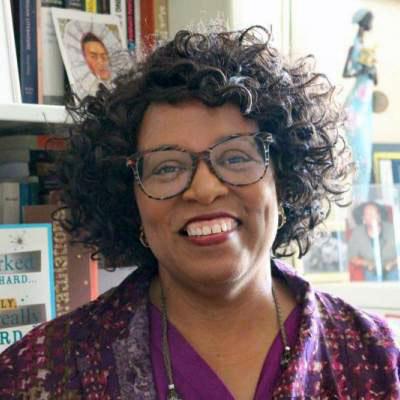 Enrollment information: Interested students should email Dr. McCaskill (bmccaski@uga.edu) a 1-2 page description explaining background, interests, why you want to take this course, and discussing the knowledge/skills/expertise you bring to the course by March 15, 2022. Ten (10) students will be selected for enrollment. All meals and lodging during the residency will be covered by a grant from the Andrew W. Mellon Foundation that partners with UGA's Willson Center for Humanities and Arts with the Penn Center on various initiatives.