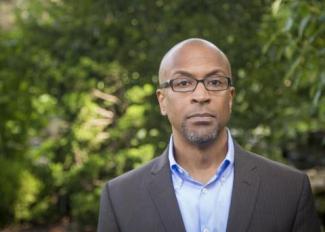 Zoom
The first colloquium in the philosophy department's Spring 2021 Kleiner Lecture Series takes place online on Thursday, January 28 at 3:30pm. Dr. Paul Taylor of Vanderbilt University will be speaking on "'Which Me Will Survive All These Liberations?' Toward A 3rd  Wave Race Theory."
Zoom link: https://zoom.us/j/92150248290?pwd=NUdxSDI4TU5lMG9Vcy8vNlBYU0ZUZz09
Abstract:
Race theory seems finally to have arrived in philosophy. But what has it had to become to get here? And might it be something else? Inspired by Audre Lorde, Mary Mothersill, Ludwig Wittgenstein, James Baldwin, and others, this talk looks for a way to take race seriously in philosophy without losing sight of what makes race matter.
About the Speaker:
Paul C. Taylor is W. Alton Jones Professor of Philosophy at Vanderbilt University. He received a bachelor's degree in philosophy from Morehouse College, a master's degree in public administration from Harvard University, and a Ph.D. in philosophy from Rutgers University. His research focuses primarily on aesthetics, social and political philosophy, critical race theory, and Africana philosophy. His books include On Obama and Black is Beautiful: A Philosophy of Black Aesthetics, which received the 2017 monograph prize from the American Society for Aesthetics. He has also provided commentary for print and broadcast outlets on four continents, including Xinhua News and the BBC.