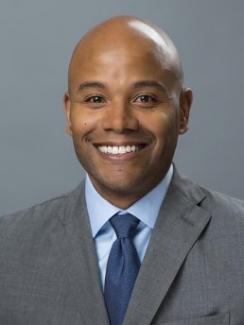 Zoom
You're invited to join us for the first Biographers Circle event of 2021: an online discussion between Peniel E. Joseph and Ed Pavlic about Dr. Joseph's recently published book, The Sword and the Shield: The Revolutionary Lives of Malcolm X and Martin Luther King, Jr. 
Please register for the event by clicking on this link. After you register, you will receive another link to watch the event via Zoom. 
Peniel Joseph is a professor in the Department of History at the University of Texas at Austin, where he directs the Center for the Study of Race and Democracy. Ed Pavlic is a professor of English, African American Studies, and Creative Writing at the University of Georgia. His most recent publication is a book of poems focusing on racial dynamics in contemporary life, Let It Be Broke.