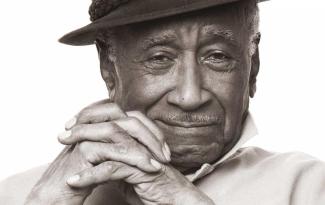 Zoom
Join us Thursday, Dec. 9 at 6:30 p.m. for a special Six Bridges Presents panel discussion celebrating the 50th anniversary of Albert Murray's memoir, South to a Very Old Place, which was selected for the prestigious Modern Library series as a contemporary classic in 1995 and was the subject of a recent exhibition at the American Writers Museum in Chicago.
Registration on the free Zoom platform is required.
Panelists include:
Benji de la Piedra is an oral historian and educator who teaches in UALR's Public History MA program. Currently a Visiting Scholar at the Library of Congress's John W. Kluge Center, he is working on a book about Albert Murray and Ralph Ellison's relevance to debates about the role and craft of journalists in the George Floyd protest moment. He is also working on a biography of the Little Rock-raised Washington Post journalist Herbert Denton Jr, and will be reviving the Herbert Denton Community History Project in 2022.
Carolyn Jones Medine is Professor in the Religion Department and in the Institute for African American Studies at the University of Georgia. She has one co-edited book, Teaching African American Religions, with Theodore Trost (Oxford University Press) and has written numerous articles.
Paul Devlin is Associate Professor of English at the U.S. Merchant Marine Academy and Book Review Editor of African American Review. With Henry Louis Gates, Jr., he is co-editor of the Library of America's Albert Murray: Collected Essays and Memoirs (2016) and Albert Murray: Collected Novels and Poems (2018). The former book contains the most recent edition of South to a Very Old Place, annotated therein for the first time. Paul was also the consultant to the American Writers Museum in Chicago for its interactive exhibition on South to a Very Old Place.
Lee A. Daniels is a longtime journalist based in New York City. His latest book is Last Chance: The Political Threat to Black America.
Lewis P. Jones III is Managing Principal and Co-Founder at 5 Stone Green Capital and Albert Murray's literary executor.