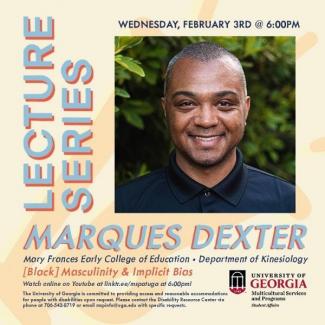 YouTube
IAAS Graduate Student, Marques Dexter, presents a virtual talk entitled, "[Black] Masculinity & Implicit Bias."
Hegemonic notions of masculinity, both adopted by and perpetuated throughout society, can impede male-identifying individuals' capacity to engage with others successfully. Within the Black community, such notions are exacerbated as masculinity often equates power and acceptance; you either conform and be acknowledged or be authentically you and become an outsider. As these dominant beliefs have become ingrained and normalized, they have resultingly created implicit biases against Black men limiting their ability to navigate society authentically themselves. Therefore, this presentation will illuminate such phenomenon, providing opportunities to honor the cultural distinctiveness and broad spectrum of being Black and male in hopes that we can affect positive change that empowers them to live a more holistic and authentic life. 
Watch online on YouTube at linktr.ee/mspatuga starting at 6:00 PM on February 3, 2021.