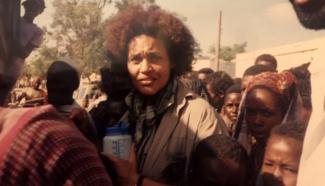 See Description
The Charlayne Hunter-Gault Giving Voice to the Voiceless Program invites proposals from students from across the University of Georgia to undertake projects that amplify marginalized voices and thus carry forward the work of distinguished alumna, journalist and author Charlayne Hunter-Gault.
Led by Professor Valerie Boyd, Charlayne Hunter-Gault Distinguished Writer-in-Residence, the grants committee includes Dean Charles Davis and Dr. Parker Middleton.
The committee's goal is to recognize and financially support compelling student projects that center on marginalized people or issues, advancing social justice and creating bonds of empathy and understanding.
Fall 2020 proposals will be accepted through Oct. 30 and should be emailed to Professor Valerie Boyd. 
Please visit the formal announcement for full details regarding proposal guidelines and selection criteria.