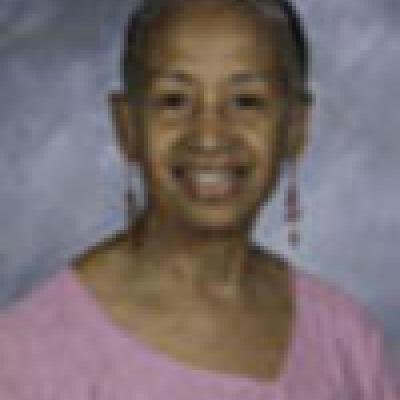 Associate Professor of History
Contact Info
dbmorrow@uga.edu
Office:
312 Holmes Hunter
Dr. Morrow, Associate Professor of History and African American Studies, graduated Phi Beta Kappa from Swarthmore College with a degree in History. She earned an M.S. degree in Social Science Education from the University of Tennessee, Knoxville. After teaching history and social science courses in public and private secondary schools, she became an Instructor in History and in African American Studies at the University of Tennessee, Knoxville and later a Lecturer in History at Spelman College. Her particular areas of interest for both teaching and research in nineteenth-century African American History include slavery, the experiences of women, and African American thought. She also enjoys teaching multicultural United States History.
She earned the Ph.D degree in History from the University of Georgia. Her doctoral dissertation examined the antebellum experience of the Oblate Sisters of Providence, the first African American Roman Catholic sisterhood, founded in Baltimore in 1828. Dr. Morrow has presented papers at several professional conferences on this topic and has published articles and essays about it in scholarly journals and anthologies.
Her first book, Persons of Color and Religious at the Same Time: The Oblate Sisters of Providence, 1828-1860, which the University of North Carolina Press published in 2002, won the Letitia Woods Brown Memorial Book Prize for 2002 from the Association of Black Women Historians. According to the letter informing Morrow of the prize selection committee's decision, "The author has effectively mined obscure nineteenth-century documents to bring to life these fascinating and dedicated religious and socially conscious women. . . . This work is destined to become a classic in black women's history and religious history."
In June, 2004 the Conference on the History of Women Religious, an international body of scholars numbering approximately six hundred members, also honored Dr. Morrow's book on the Oblate Sisters with its Distinguished Book Award at its Sixth Triennial Conference in Atchison Kansas. The citation reads in part, "Diane Batts Morrow, working from limited archival sources, crafts a delicate and sophisticated analysis of the interlocking themes of race, gender, class, religion, and ethnicity . . . to explain the nuances of the interaction between the Sisters' race and their French identity within the socially constructed parameters of color in Southern society." It further characterizes the book as "a signal contribution to . . . American religious history, American women's history, and African American history combining scholarship in all three fields to create a portrait of Black Catholic women religious, an almost unknown and under-researched group."